After leaving the world of Infrastructure Design and Cybersecurity for large multi-corporations, Marc Bartholomew founded Integritechs in 2012. The company first started as a single consultant working for a few small businesses to meet their daily technology needs. The business expanded quicker than expected simply from word of mouth and referrals. After the first year in business, the company began growing its strategic relationships with business partners to expand offerings to evolve from a one man show to a fully staffed IT department. We continue to employ highly qualified individuals and business that enables Integritechs to offer elastic technology and cybersecurity services to help protect your company. Check out those individuals below!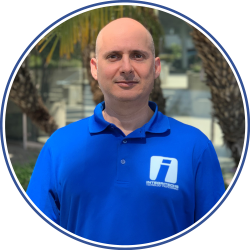 Marc Bartholomew is the founding father (CEO) of Integritechs Technology Professionals that started as a small business from his home. He has taken his company to new heights in a quick manner by constantly making changes to better the business. Since the start of the business, he has quickly proven that Integritechs is a leading provider of IT services in the area.  Over the last decade, Marc's expertise and experience on subjects such as cybersecurity and IT cloud services have proven invaluable to the support and growth of small and mid-sized businesses in the San Fernando Valley Area. He has partnered with the Valley Economic Alliance which helps grow small businesses while supporting new and growing businesses. He attended and completed the computer technologies and networking program at Northeast Technical Institute in 1999. Since then he has escalated his knowledge in the growing networking and cybersecurity environment. He continuously works to help his company grow but when he has free time he loves to play his guitar and hang out with family and friends.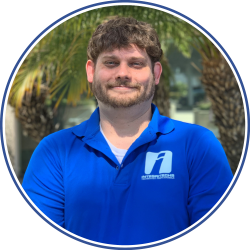 Rick Houston
Vice President of Operations
Rick Houston is the VP of Operations at Integritechs, LLC. He is originally from the suburbs of Chicago and has been in Los Angeles since March of 2012. He graduated from Devry University in March of 2007 with a bachelors degree in Network Communication Management. He was hired on at Integritechs in April of 2016 as the role of a technician. He has been responsible for maintaining and growing the service department while working on increasing efficiency throughout the company. When he is not out at clients or handling technical tasks in house he enjoys watching sports, playing racquetball and spending time with friends and family. He is currently focusing on increasing his management skills to help lead the team towards success in the near future.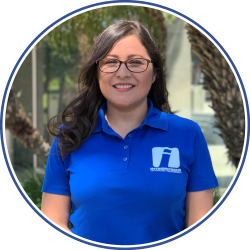 Michele Lemus
Financial and Office Manager
Michele Lemus is Financial, HR and Office manager at Integritechs. She has been with Integritechs since August of 2017. Since then, she has been able to help keep the company functioning at a high level while instilling the company's core values fulfilling her HR role. She has a degree in Liberal Studies from Cal State Northridge. When she isn't hard at work in the office, you can find her spending time with her family and friends. She is currently furthering her education in the financial field.
Dave Szczur
Service Coordinator
Dave Szczur lives and breathes computer tech. He has been building, upgrading, and repairing PC's for friends, family, and teachers since he was 10 years old. His home desktop PC is a dual processor, multi-GPU, 128GB RAM, SSD RAID-0 behemoth. From 2008 through 2018, serving as Data Center Manager and then Director of Facilities, he was a key player in the growth and success of a Chicago-based dedicated and cloud host. He has planned, deployed, and staffed multiple data center locations internationally.
Dave was drawn to Integritechs sensing the familiar feeling of a solid, tight-knit, and dedicated team with tremendous growth potential. He is new to the team, taking on special projects and deep system administration tasks.
In his free time, Dave is in and out of several bands as lead vocals, and loves to karaoke any chance he gets.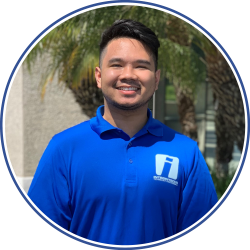 Brandon Ansari
Marketing Administrator
Brandon Ansari has been with Integritechs since 2017 as a Level I technician and marketing administrator. He recently graduated from California State University, Northridge with is Bachelor's degree in Civil Engineering. He aspires to be a Structural Engineer and/or Transportation Engineer in his new future. His IT background comes from his dad, who is an IT engineer himself, which has helped push Brandon's technology abilities.
He was born in Northridge, CA and has lived there ever since. He loves to try new and diverse foods, especially sweets! He hopes to travel to a new country every year now that he has graduated from CSUN.